Discover Cryptosteel Products at BTC Prague – Visit Our Booth for Surprises and More!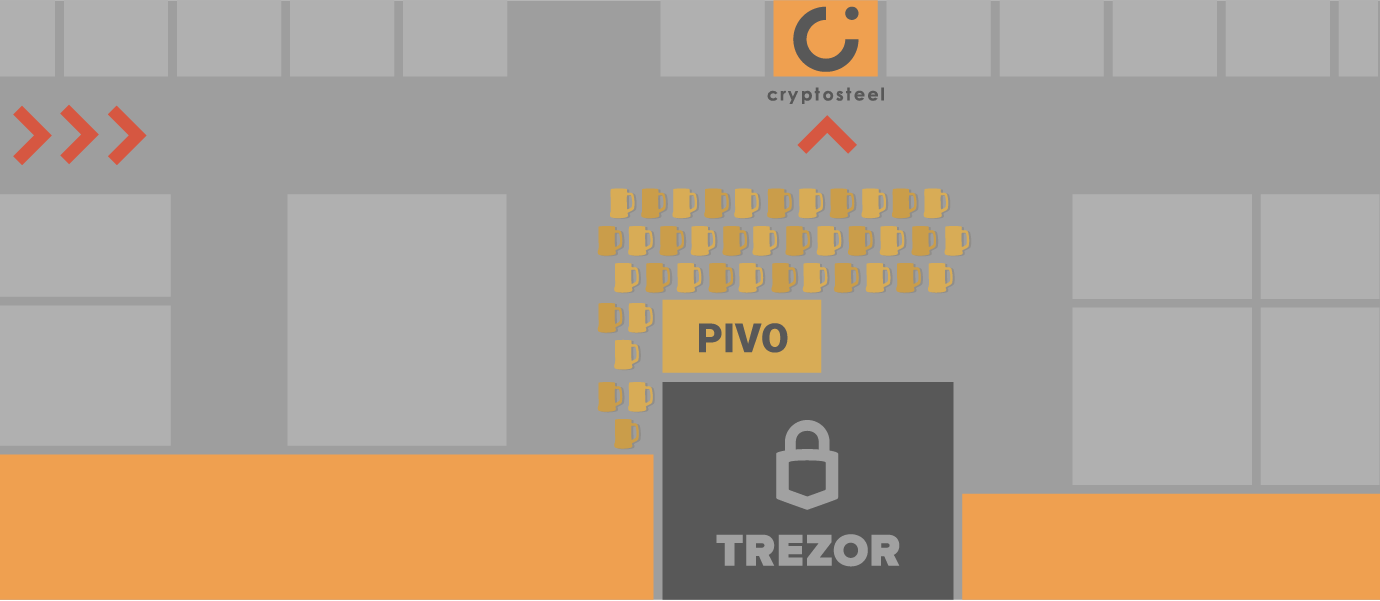 BTC Prague (June 8-10) is Europe's biggest Bitcoin event with over 100 participating speakers. With education, adoption, and practical applications for BTC as the main themes, Cryptosteel is proud to be a partner for this exciting assembly!
A fantastic opportunity for Cryptocurrency enthusiasts to see Cryptosteel products in person and a chance to participate in workshops on how to create seed phrase backups, as well as other events we're organizing.
BTC Prague Conference & Expo
Czechia and Slovakia have taken on a key role in developing Bitcoin and concepts that stem from it. This is surely thanks to the welcoming environment and exceptional openness of the Czech and Slovak people, as well as their awareness of the importance of decentralization, and so it's no wonder that Prague, the heart of Czechia, is where new Bitcoin projects are seeded.
It's worth mentioning this is where many key Bitcoin projects were established, including SatoshiLabs – creator of Trezor, the first hardware wallet, Slush Pool (currently Braiins Pool) – the world's first Bitcoin mining pool, General Bytes – the world's leading producer of Bitcoin ATM machines, Paralni Polis – a non-profit organization promoting freedom and decentralization, and ALZA – the world's first consumer electronics depot that sells crypto merchandise straight off the shelf… Moreover, Prague is the city where standards like BIP39 were developed (see also: Why are four-letter words the standard for recovery seed backup?).
The upcoming event will surely attract over 10,000 visitors, especially with its international line-up. We hope you'll join us to talk about Bitcoin while enjoying a cold beer – our booth is right across from the bar, and it's no coincidence. ;-)

Educators, Authors, Entrepreneurs, and Important Bitcoin Figures
The list of over 100 key BTC Prague guests includes:
Michael Saylor, co-founder of MicroStrategy
Adam Back, CEO of Blockstream, cypherpunk, and creator of hashcash
Alena Vránová and Marek Palatinus of SatoshiLabs
Saifedean Ammous, best-selling author of "The Bitcoin Standard"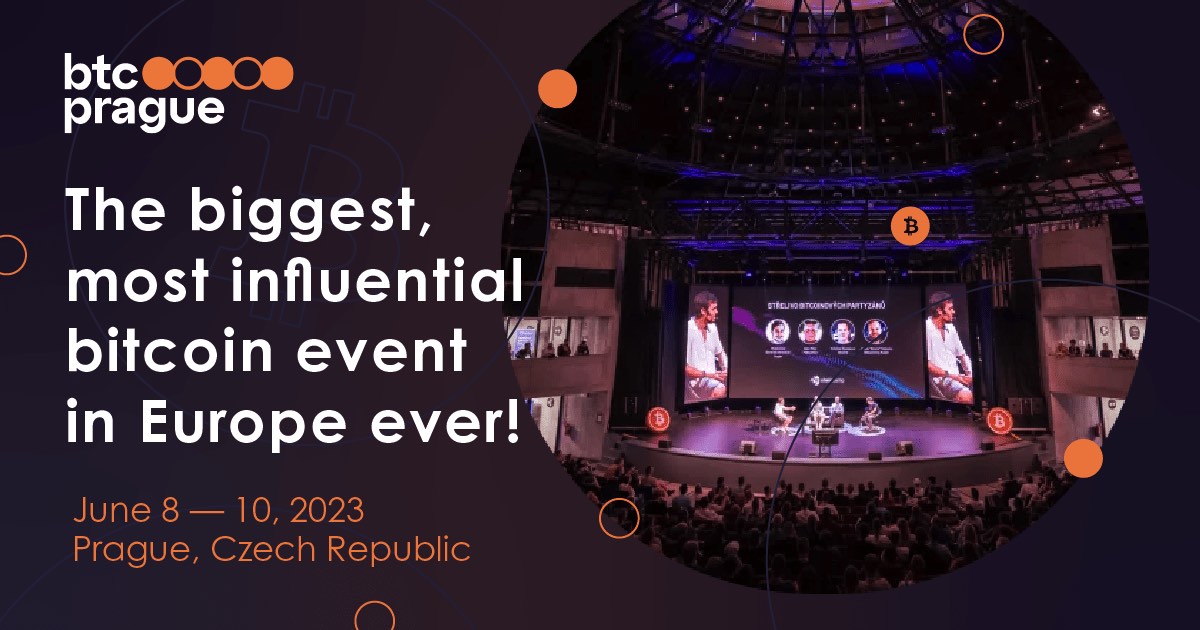 Prague 2023 Event Partners and Exhibitors
The event is a great opportunity to learn about new solutions and accomplishments of companies like SatoshiLabs, Bitmain, BitBox, Ledger, and many others, including Cryptosteel.
We're waiting at booth nr 56 – come and see our unbeatable security solutions – the Cryptosteel Capsule and Cryptosteel Cassette. Take advantage of special deals including our exclusive MotherLode Crypto Starter Kit. Visit our booth to learn how to create a safe and secure backup for your cryptocurrency hardware wallet and grab cool goodies!
Be sure to pop in, as we're preparing many surprises. Not only that – we'll also be educating – to the MAX – using original materials, specially designed for newbie Bitcoin enthusiasts. We're betting we can top teaching TEN THOUSAND people how to create a proper Bitcoin backup over one weekend! What do you think? ;-)
Although Cryptosteel products have been available for years on the Trezor.io online store, we're aware that some clients prefer shopping on popular sales platforms. That's why Cryptosteel will soon be launched on the Czech version of Allegro.
See you soon in Prague!
https://cryptosteel.com/wp-content/uploads/2023/05/btc-prague-2023-cryptosteel.png
601
1380
Aleksander Bielecki
https://cryptosteel.com/wp-content/uploads/2019/09/cryptosteel-logo-black.png
Aleksander Bielecki
2023-05-11 14:39:19
2023-07-25 15:02:08
Discover Cryptosteel Products at BTC Prague – Visit Our Booth for Surprises and More!