When Should I Buy a Hardware Wallet and Recovery Seed Phrase Backup Device?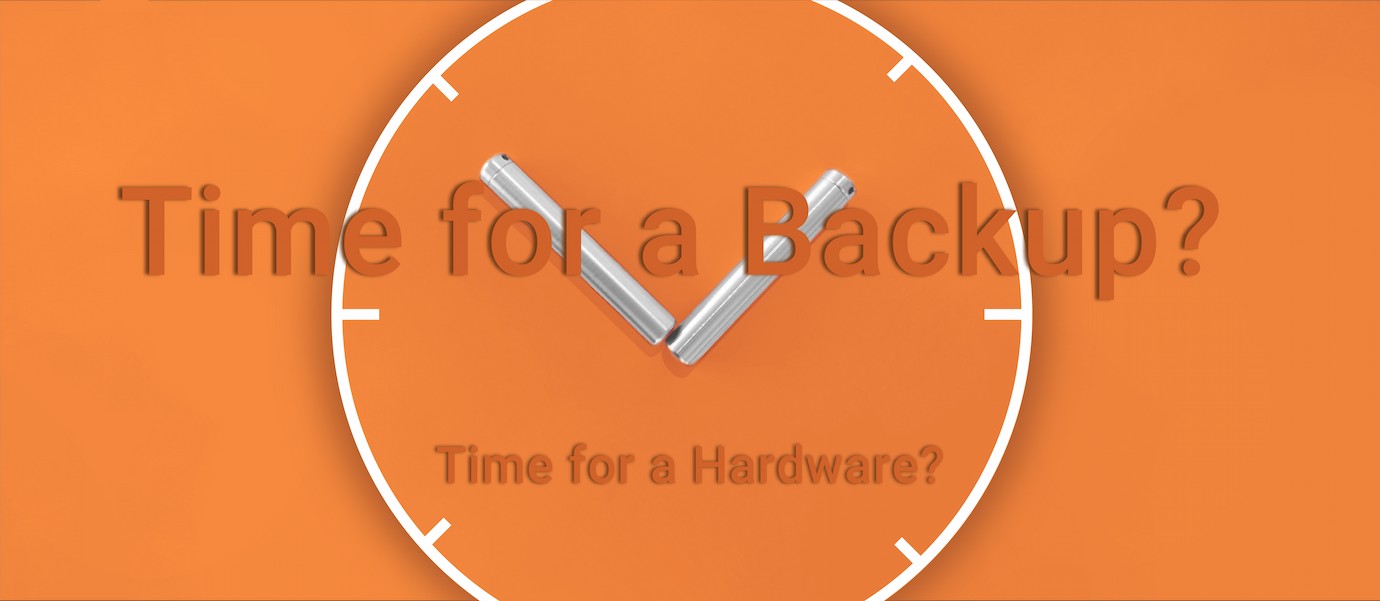 Bitcoin means easy and quick payments. But for many, Bitcoin is also a method for wealth security management, passing it on to future generations, and an alternative to the traditional banking system.
Many beginner Bitcoin enthusiasts often ponder these questions:
"How to pay for an espresso using BTC if the current price at the time this article is being written is 27,410 $?"
"Do I really need a hardware wallet if I want to conduct a test transaction for the equivalent of two, three, or twenty dollars?"
"Why does everyone keep reminding me to back up my seed phrase?"
If you have similar qualms, this article is for you!
How to Gauge Your Hardware Investment by Work Time
Just as the U.S. dollar and the euro are divided into 100 cents and euro cents, respectively, each Bitcoin (BTC) is divided into Satoshi (SATS). In the case of Bitcoin, however, it's not 100, but 100,000,000 (one hundred million!) parts. What this means is that you can have a Bitcoin or a piece of one for as little as a fraction of a cent!
| USD | Satoshi (SATS) | Bitcoin (BTC) |
| --- | --- | --- |
| 0.000274 $ | 1 Satoshi | 0.00000001 BTC |
| 2.74 $ | 10 000 Satoshi | 0.0001 BTC |
| 27 410 $ | 100 000 000 Satoshi | 1 BTC |
If you need a Bitcoin price calculator, use one of the many online tools such as the Satoshi to USD Converter (kraken.com/learn/satoshi-to-usd-converter).
With Bitcoin's current value at $27,410, virtually any crypto-curious person can make a purchase for, say, $12 and receive the equivalent of 44085 SATS, or 0.00044085 BTC. Then use part of the Bitcoin purchased to buy coffee for a symbolic dollar, which would be 3648 SATS.
Though Bitcoin partition into Satoshis seems obvious, inexperienced crypto enthusiasts often forget, or don't know how to. Remember, someone who says "I've invested in Bitcoin" may actually mean that he or she has just bought a few dollars worth.
Do I Really Need a Hardware Wallet and a Backup Device?
Buying a hardware wallet and a backup device is of key importance. The first is for using Bitcoin and other cryptocurrencies securely, while backup devices like the Cryptosteel Capsule allow regaining access to your assets if your hardware wallet is compromised.
However, this doesn't mean everyone should rush and buy them immediately . If someone's just starting to learn about Bitcoin and wants to spend five bucks (18,248 SATS) there's no reason for spending about 180 $ (656,934 Sats) on a hardware wallet and a backup device kit.
So when is the right moment to buy a Trezor / Ledger / Bitbox / Blockstream Jade hardware wallet and a recovery seed backup device? There's no universal answer, since everyone earns, invests, and saves money differently, leading to different approaches to financial asset security.
That's why we've developed a simple and universal system that any cryptocurrency enthusiast can use and adapt to their needs, though what matters most is feeling comfortable with your investments. Here are some tips to help you get started.
We recommend choosing optimal cryptocurrency management and recovery seed phrase security based on how many work hours you invest in crypto.
The Right Time to Buy a Hardware Wallet and Create a Metal Seed Backup
Proper alignment of hardware needs to your crypto holdings is based on a system of classification that encompasses eight groups, depending on the optimal pairing of the required security level to the level of investment engagement / time / money in question.
1. One Man-hour

Experiment, learn, and have fun! Invest what you've earned in one hour of work. What you learn on your own will forever be yours. Forget about hardware wallet and backups for a while. Simply conduct a few transactions – learn how to send and receive Bitcoin, and try paying for stationary provider's goods and/or services.
2. A Day's Work
A bit more value, but it's still too early to buy hardware, since its value might surpass your day's earnings relative to BTC. Nonetheless, you can begin testing software solutions in the form of free apps for smartphones (available both for iOS and Android) to choose which suits you best.
Mobile wallets (apps) – as long as they're from an official source – are really safe, and those available for smartphones are actually one security level higher than those for personal computers. Among the multitude of available apps, we recommend just a few that have been ensuring safety and mobility to their users, namely: Blockstream Green.
3. A Week's Worth of Work

Buying bitcoin equivalent to a week's salary is the perfect time to think about buying a good hardware wallet. Don't want to waste hours searching for the perfect solution: start with tried and tested wallets with the best reviews: Trezor, Ledger, Jade and BitBox.
4. One Month's Pay

Continue gaining knowledge and practical experience, though it's time to start thinking about a reliable metal backup. The Cryptosteel Capsule is an excellent option, as it will provide ample protection against fire, water, and mechanical damage.
Access recovery is possible even on other devices if you lose your primary hardware wallet – as long as you have a recovery seed phrase backup.
5. Quarterly Earnings

Playtime is over! Anyone who's decided to hold the equivalent of three month's worth of pay should be aware of security requirements for their assets. Additional Cryptosteel devices can be implemented as a booster method – storing them in various locations is and additional safety measure.
6. One Year's worth of Work

Higher Bitcoin holdings are worth a more robust security strategy, like a multi-signature (or "multisig" system, where two or more hardware wallets held by different people are required to authorize a transaction. Think of this as a cache with two locks, where two people each have one of the two required keys. Neither can open the cache on their own. It's possible to create a system where more than two keys are needed.
You have the power and the freedom to choose.
7. Over a Year's Worth of Work

Bitcoin investors (or "hodlers", derived from a famous type-o version of the word "hold") at this level of engagement are fully aware of security requirements at this level of commitment. To ensure peace of mind in a superior security environment, you can implement the Shamir HODL Pack (Hold On for Dear Life). This level of commitment is reserved for high-stake investment, as it is a more complex system.
A key advantage of the Shamir system is the possibility to adapt the number of backups required to access a wallet, for example, three of five. In this scenario, the seed is split into five shares, and any three will grant access to the assets.
The Shamir system supports up to 16 share variants. Cryptosteel offers Cryptosteel Capsule Trio and Cryptosteel Capsule Quintet sets. Keep in mind this option is only available with the Trezor Model T hardware wallet, which is supplied with the Shamir HODL Pack.
8. Custodians and Institutions

The final category is large BTC investment groups representing multiple persons, even up to hundreds of thousands. In this case, even higher measures than the Shamir Secret Sharing method or multisig systems are required. Wide ramifications should be taken into account – on a local and global scale.
Consider these tiers as fluid – they're a reference, not strict guidelines. Adapt your security level to your current needs, as they will change with time. Remember that every cryptographic security device should be subject to security checks on a regular basis.
We hope that the tips presented will help you find answers to questions like:
When should I think about buying a Trezor / Ledger / BitBox / Blockstream Jade wallet?
Should I buy a hardware wallet if I have the equivalent in BTC…?
At what amount invested in cryptocurrencies should I think about buying Cryptosteel products?
If you need help in selecting the optimal devices to secure the seed phrase of your wallet, contact our specialists.
https://cryptosteel.com/wp-content/uploads/2023/08/time-for-a-backup.png
1601
1981
Aleksander Bielecki
https://cryptosteel.com/wp-content/uploads/2019/09/cryptosteel-logo-black.png
Aleksander Bielecki
2023-08-02 11:17:34
2023-08-02 11:22:20
When Should I Buy a Hardware Wallet and Recovery Seed Phrase Backup Device?