Cryptosteel creates customized backup tools for digital asset trade platform ShapeShift.io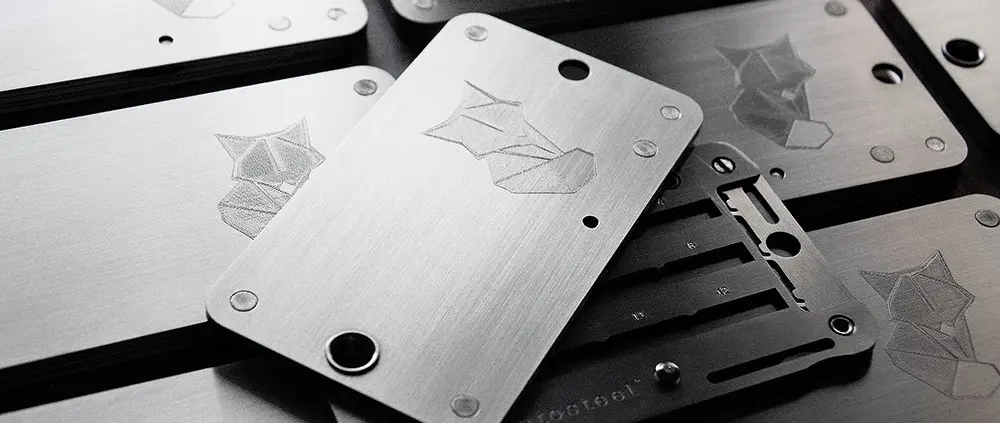 Sword Ltd
Cryptosteel is proud to announce our delivery of custom Cryptosteel backup tools to premier digital asset trading platform ShapeShift.io.
Following the company's April 2016 security breach, ShapeShift's CISO Michael Perklin has implemented multiple future-forward security measures to obliterate the risk of security vulnerabilities. We are thrilled that Cryptosteel is among the solutions being championed by ShapeShift today.
It has been an honor to share our indestructible backup tools with ShapeShift's security experts and to add custom engravings of the signature ShapeShift fox to the special edition units.
Cryptosteel is THE most secure way to back up a cryptographic private key or seed. Cryptosteels give you CCSS Level 3 compliance right out of the box, being impervious to fire, flood, static electricity and even EMPs. I will continue to champion your amazing products because I truly believe there is no better alternative. You're the best — why would I recommend anything else?

— Michael Perklin, cryptocurrency security expert and CISO of ShapeShift.io
Cryptosteel is basically about applying physical security to virtual property. I am thrilled that ShapeShift has chosen our indestructible solution to private offline storage. It is an honor to play a role in the security protocol of such an innovative bitcoin enterprise.

— Wojtek Stopiński, Cryptosteel founder and CEO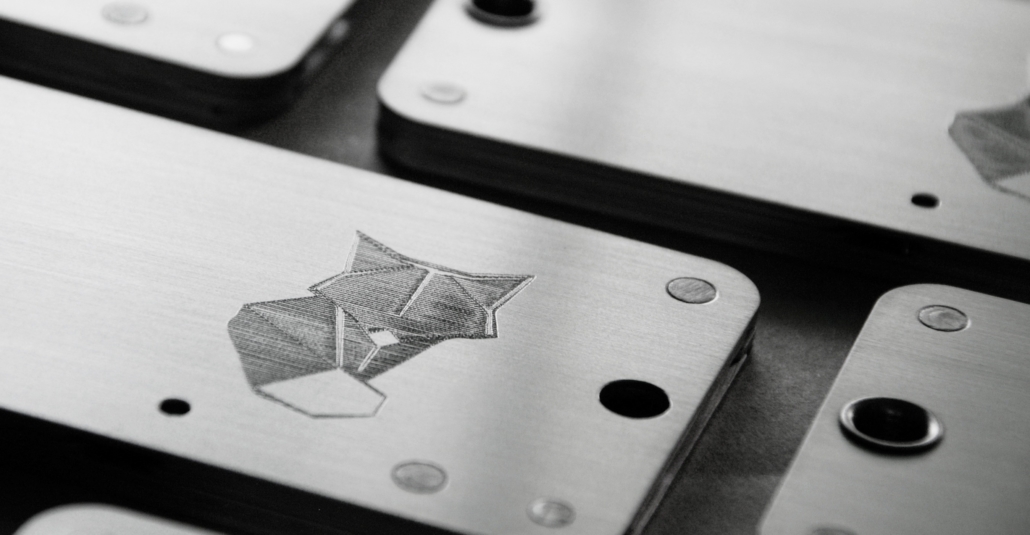 About Us
Cryptosteel is the premier indestructible backup tool for optimal offline storage of private keys, passwords and wallet recovery seeds without any third-party involvement. The technology combines the age-old idea of engraving with a DIY assembly format and materials that are stainless, rust-free, and fireproof up to 1200°C/2100°F to survive extreme conditions and unthinkable abuse.
The Cryptosteel company headquarters are in the UK and all Cryptosteel products are assembled in Poland's ore-rich Lower Silesia, home of company founder and cryptocurrency enthusiast Wojtek Stopiński.
Cryptosteel indestructible backup tools are compatible with the awesome Bitcoin security hardware wallets solutions Trezor and Ledgerwallet.
https://cryptosteel.com/wp-content/uploads/2019/11/cryptosteel-shapeshift-special-edition.jpeg
665
1000
Cryptosteel
https://cryptosteel.com/wp-content/uploads/2019/09/cryptosteel-logo-black.png
Cryptosteel
2018-03-22 11:10:14
2023-04-06 14:30:44
Cryptosteel creates customized backup tools for digital asset trade platform ShapeShift.io